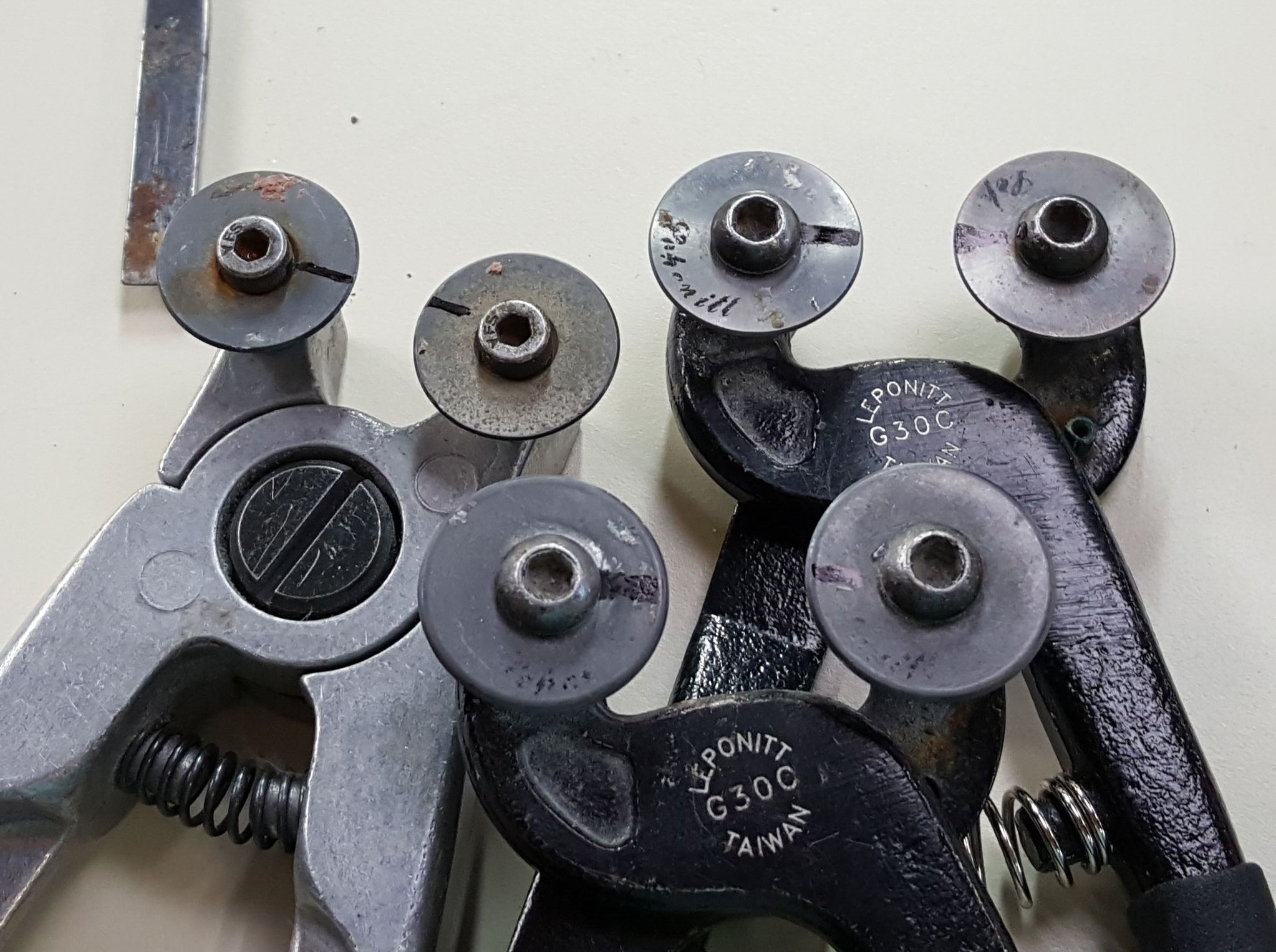 When I started mosaics, I bought one pair of nippers. Leponitt's were the ones to have. The best that I could find, and I am all about the best. I found that Leps could cut almost everything I had except for really hard tiles. I spent hours per day cutting and practicing. The only way to become a master at anything is to practice and I wanted to become a master at mosaics.
I found the best way to try new tools was to go to SAMA. It was so much fun to be able to try all the different kinds of tools out there. At each conference I went to I got to try new tools and one by one, I acquired quite a collection.
Some of my favorite tools are Starrett's for unglazed porcelain. They are quite expensive but cut like butter. I am so glad I decided to invest in them because they made it so easy to create beautiful unglazed porcelain mosaics. I also use them for glazed ceramic tiles, also cutting like butter.
Some new tools that I have not tried yet are the Chipper Nippers. Since I don't tend to work in stained glass (although I know how) I have not invested in them, but I was told that they are great for nipping. My favorite nippers for stained glass are my Bohle's. They are so light weight and feel so good in my hands. They cut clean and smooth. They are not my favorites for vitreous though. I still love my Leps but I also switch sometimes between those and my Rubi's. They have an angled head which is a bit different to get used to, but the wheels are sharp and precise. Great for nibbling.
Over the years I have collected almost every tool. I use them all for different things. I have a ring saw for cups and fun cuts, a tile saw, nippers galore, glass cutters, and different kinds of grinders. As a self-confessed tool junkie, it makes me happy to have many to choose from. It's not always necessary to have such a large variety, but if you plan on doing mosaics for a profession, I recommend that you try all that is out there. If you are doing it as a hobby and your budget is limited, I would recommend getting a pair of Leps. If you have a pair of wheeled nippers that aren't Leps, I recommend getting a pair. They cut cleaner, the wheels last longer and you will be much happier overall with the quality. It's worth the expense. You can buy them online from many mosaic distributors. You'll be happy you bought them.
What's your favorite tool? Share with me.
For the love of mosaics!
Karen Sasine