It starts with Inspiration
I returned from SAMA with 1 jewelry commission and a TON of inspiration to create. Not a lot of time though, and a wee bit intimated by what I saw at the show, so I started creating jewelry.
I used what I learned from my workshop with Giulio Menossi about creating breathing room around each tesserae. I was also so inspired by the beautiful use of andamento that I had to try some new things out. I wanted to use slivers of smalti, crystals and rocks in my pieces on end. Because I use Apoxie Sculpt, it was pretty easy to do. It did take a patient, steady hand. I felt like I was playing the game Operation. The results were exciting and my next piece sold immediately.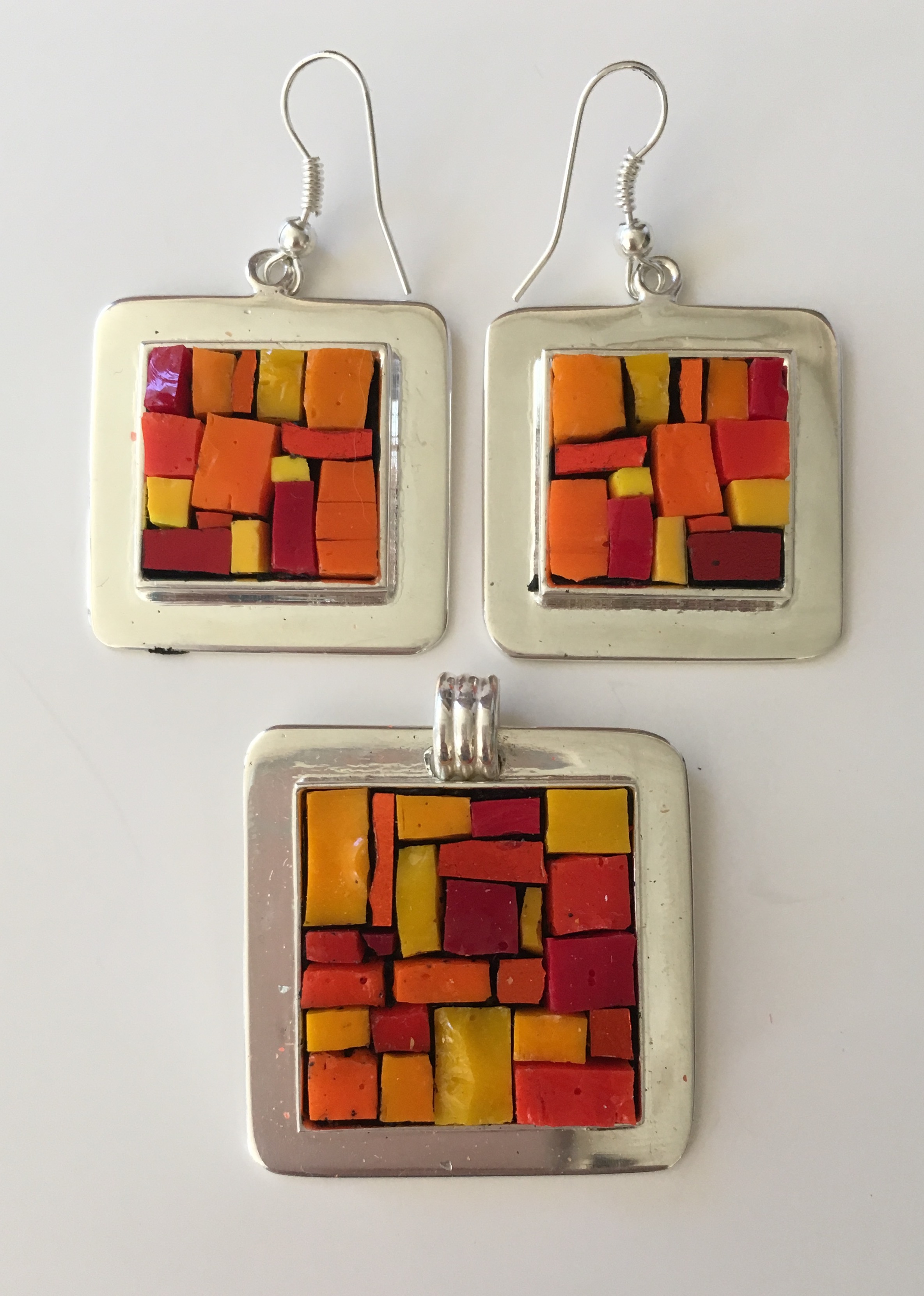 Safety first!
Make sure when you use any toxic materials that you protect yourself. I use finger rubbers (Yes, I know, I'm laughing too) to protect my fingers. They are easy, small, and work well. I first got them at the drug store. Now I buy them wholesale. I will be selling them in my store soon.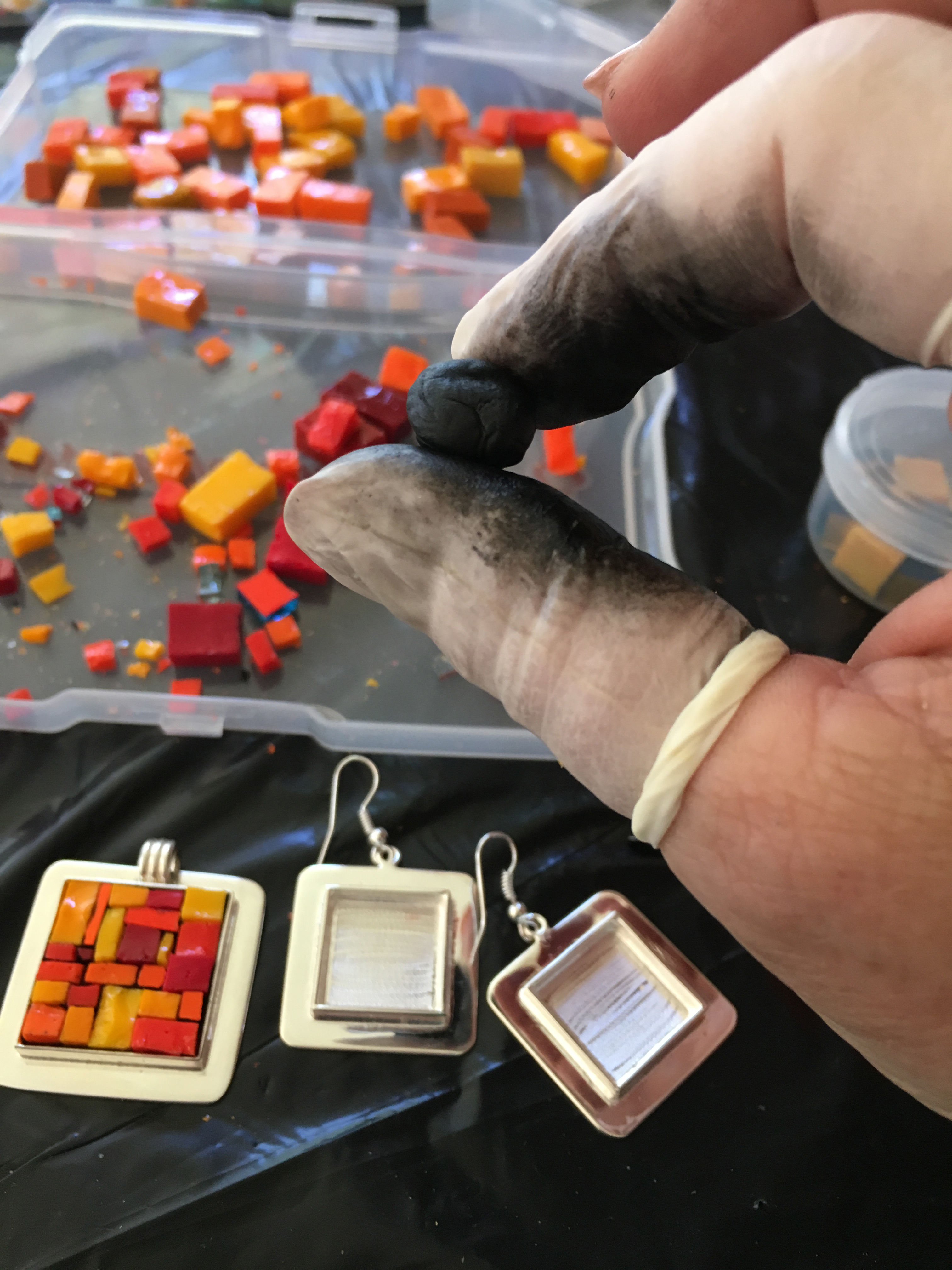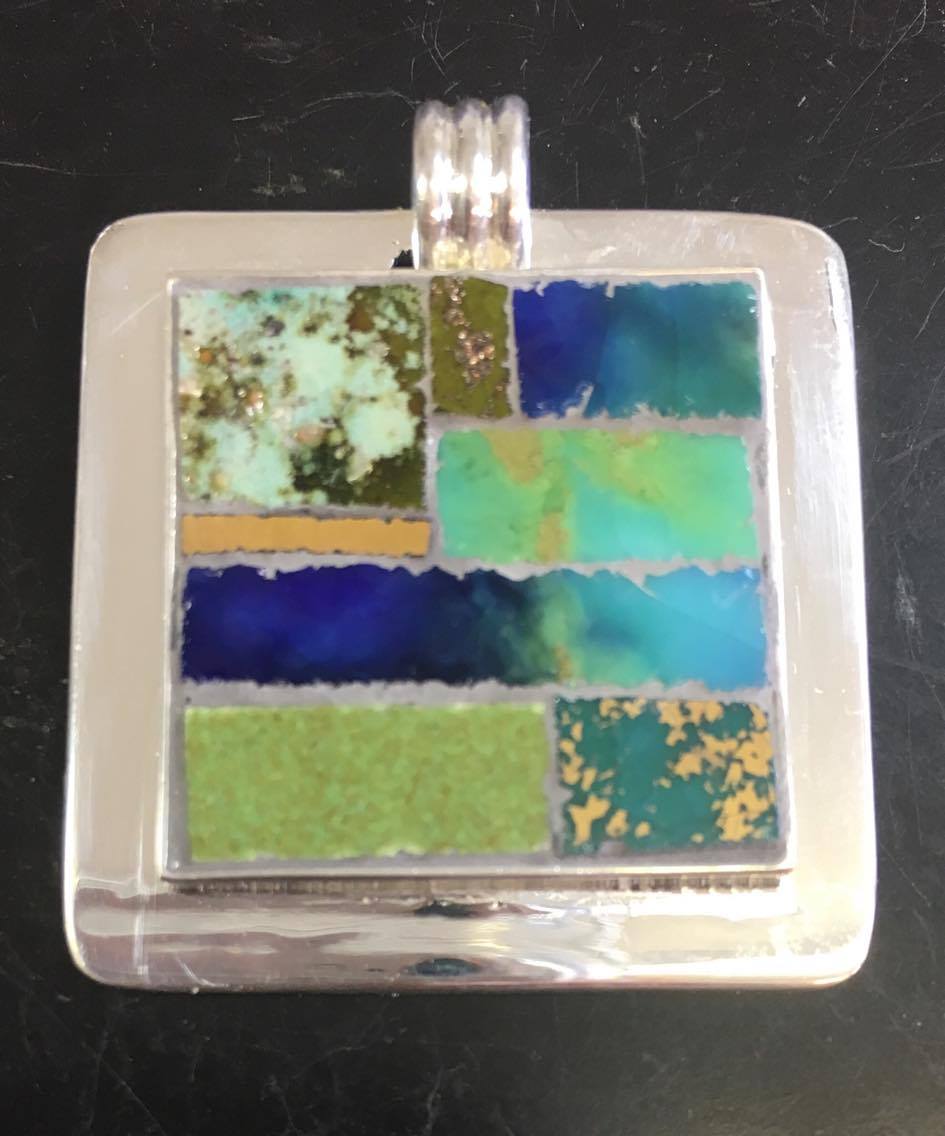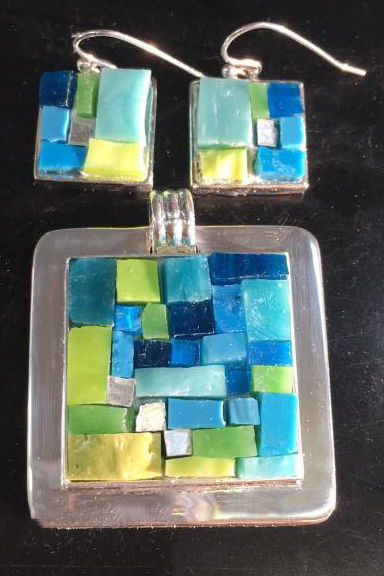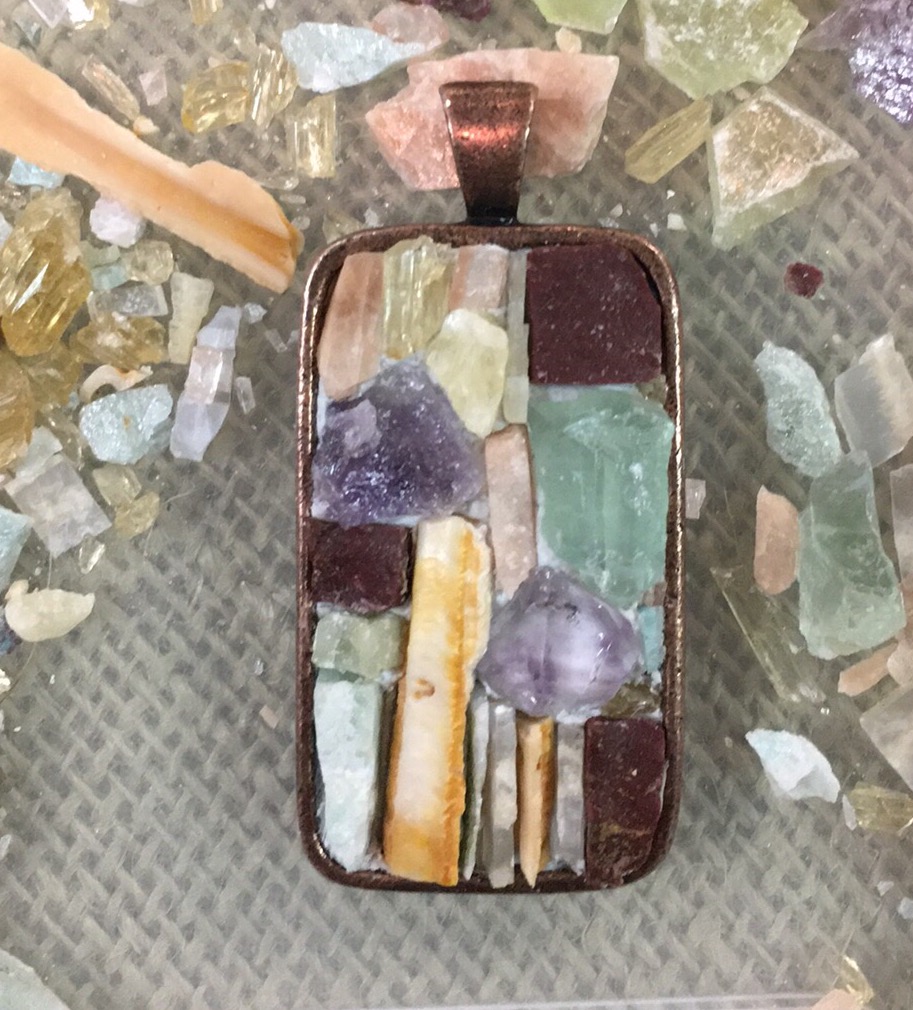 How I get started
When doing my pendants, I pull all of my materials first. Then I find key pieces to start with. It just builds on itself. I let the rocks do the talking. They jump out at me and say "pick me" Silly, I know…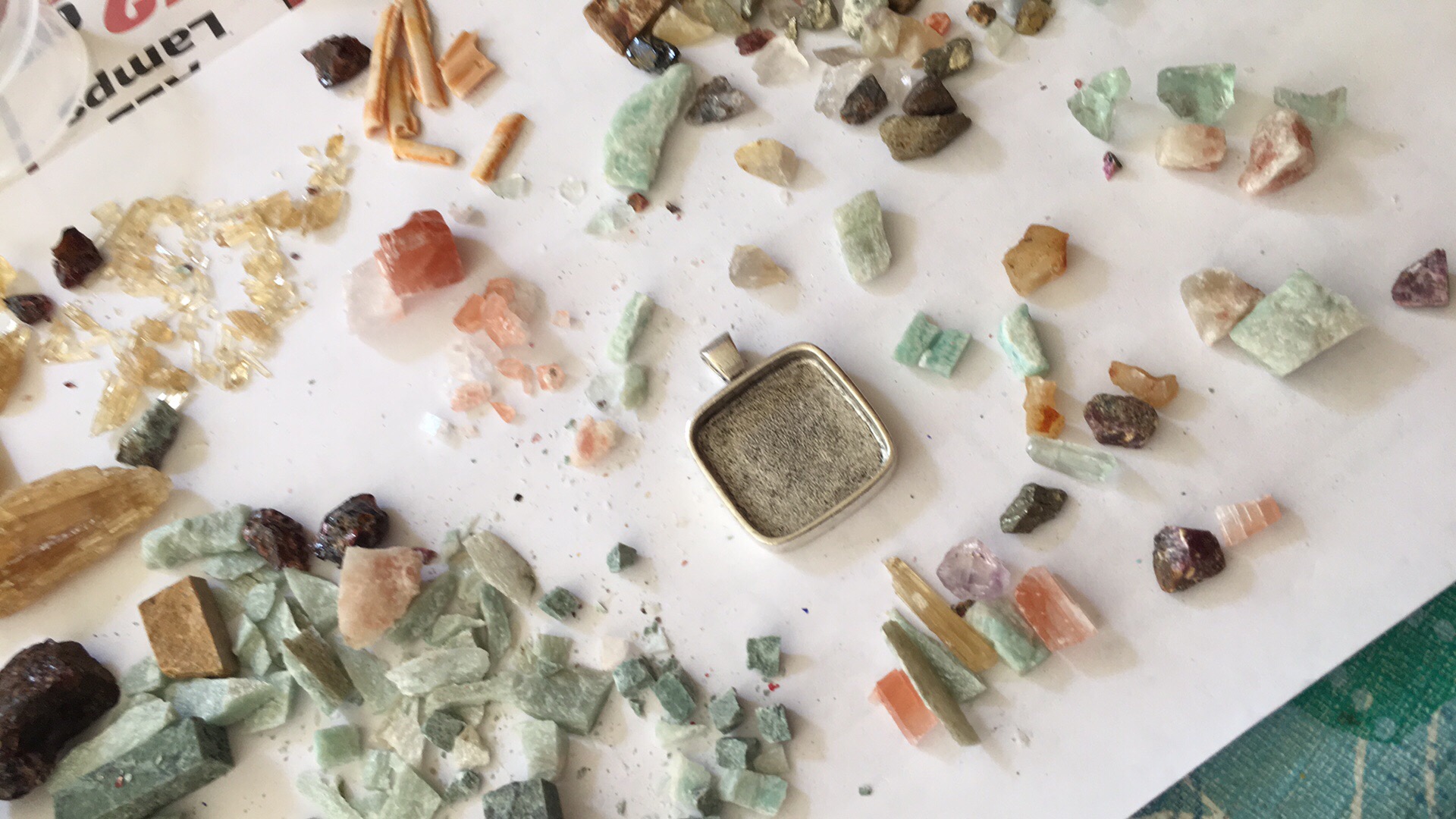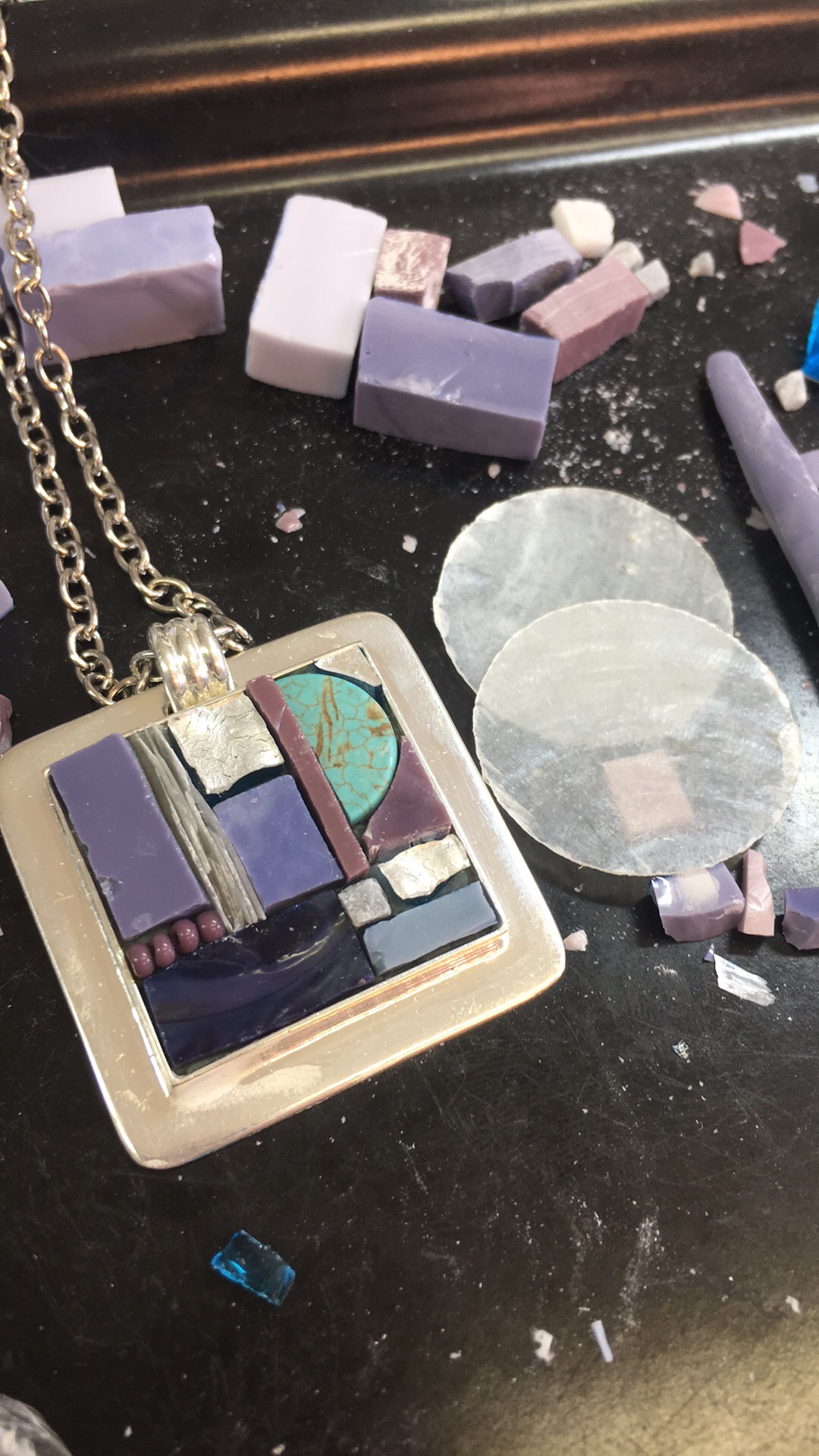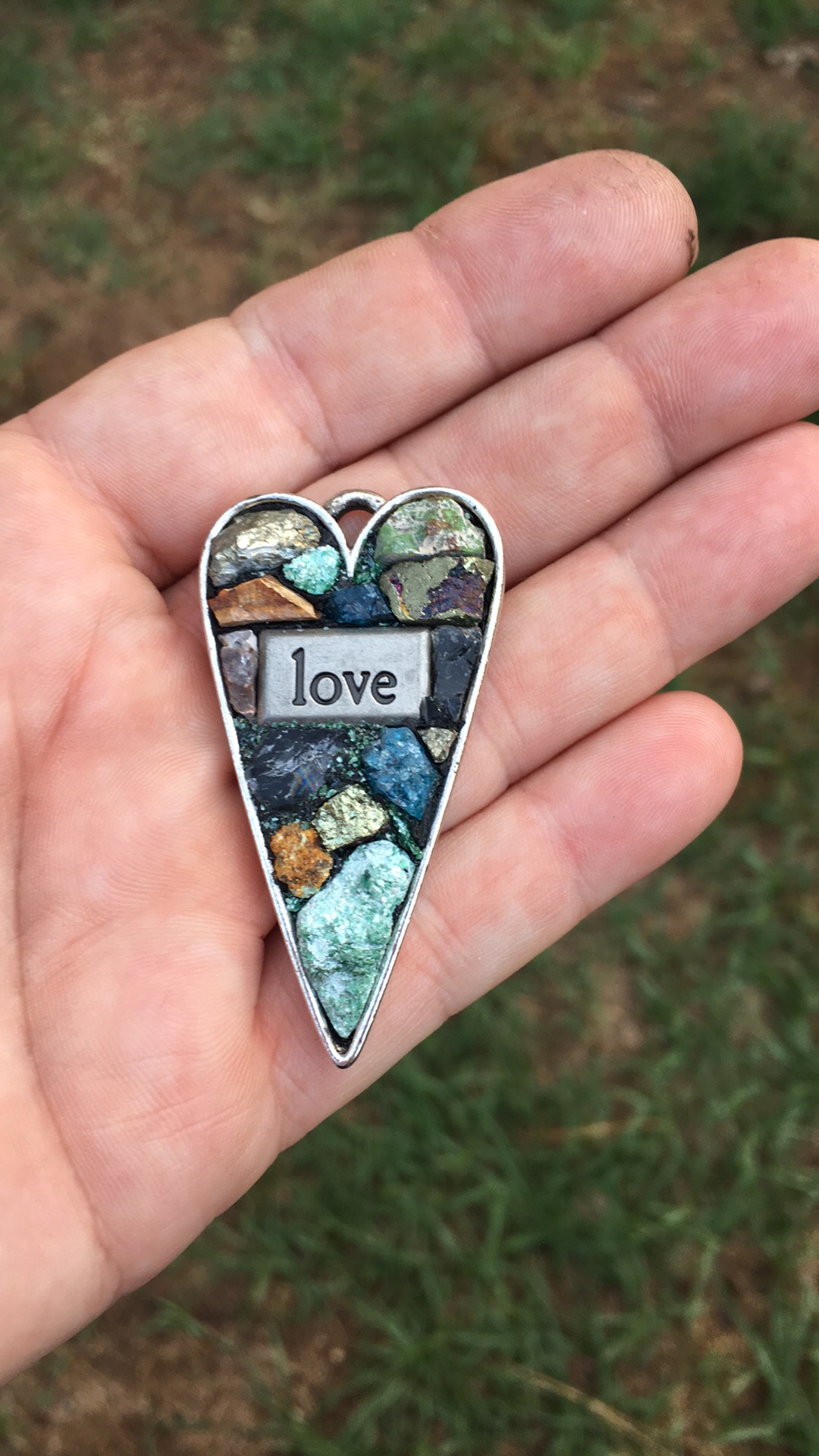 I had a blast experimenting with new materials. Seed beads, pieces of shell, slivers of this really cool stuff that I didn't know what it was, some kind of green rock that crumbled into sparkle dust so I pushed it into the adhesive for the grout. It was a fun experiment and worked well.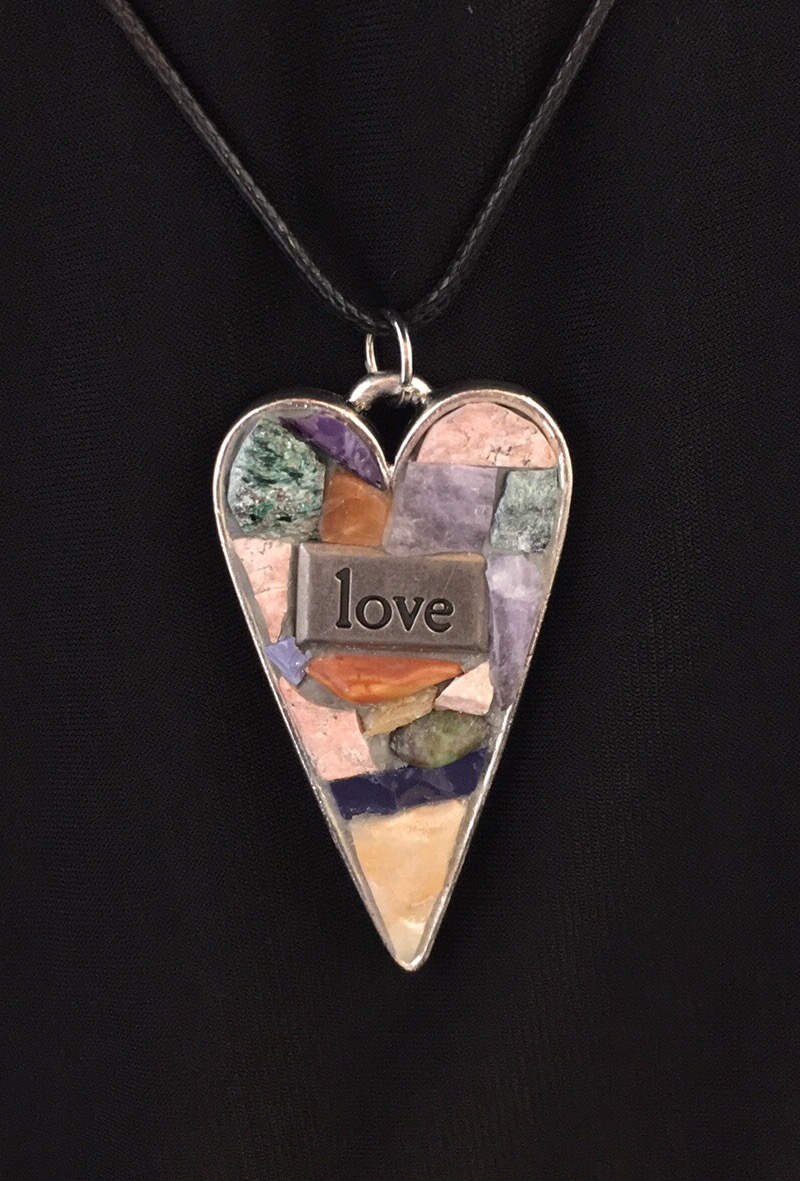 The bottom line…
When inspiration hits, go for it. Don't be afraid to experiment. Use fun materials and enjoy the process. Take pictures often. Stretch often and make cool stuff.