For the Love of Mosaics!
I've got 10 tips to help you work smarter, save time and save money with your mosaics.
Join me on a journey of mastering mosaics.
.
Are You Ready?
Do you want to become a better mosaic artist and could use some help?  Schedule a free 30-minute strategy session with me and we can discuss where you are feeling stuck.
Sign Up Here!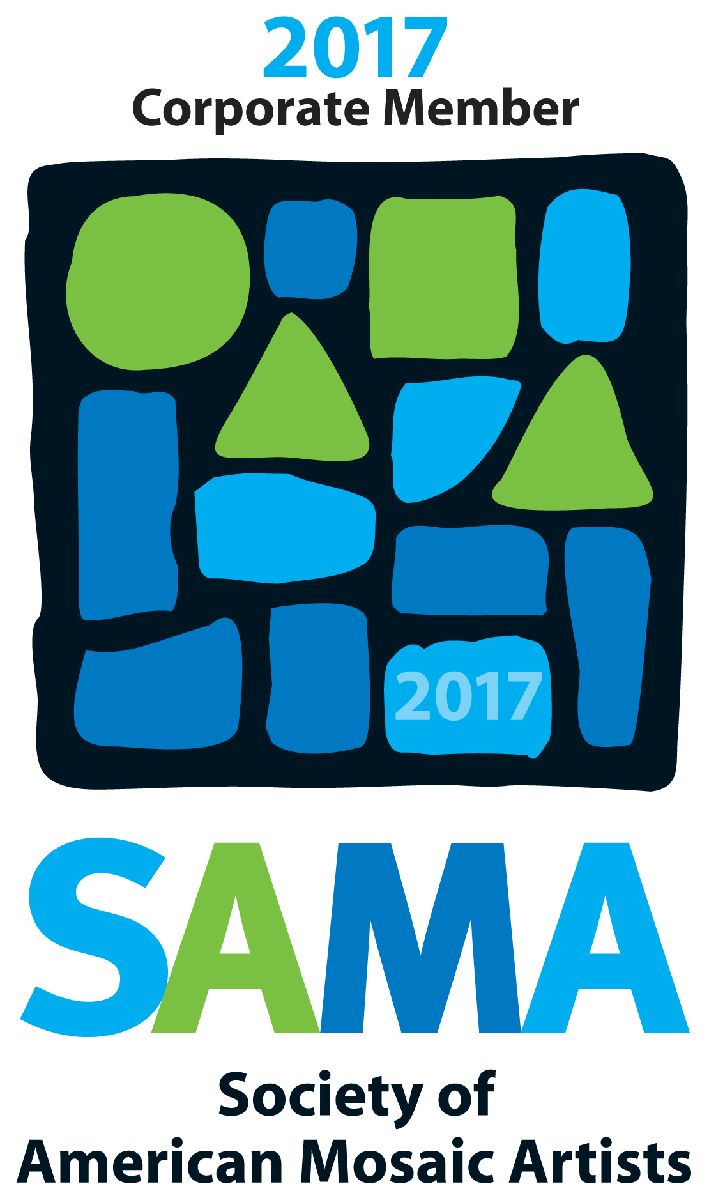 A little love from my clients.
 Karen, I just want to thank you for starting this site-you have no idea what it does for me. I am a self taught mosaic artist from a very small town and have no other mosaic artists to talk to and learn from. This site is the best gift I have been given as far as mosaic is concerned
Debbie- Mosaic Mentoring
I really enjoyed reading 10 Secrets from My Mosaic Studio! It was well written and the tips were great………let's see, if I had to pick a favorite….it would probably be the Silicone Cups for mixing grout. I can't even count the amount of containers I had to throw out. Unlike other short e-books I have read, Karen Sasine actually told me where to find the tools, this was very generous as many group leaders will 'hook you' into buying a course or something before filling in those very important details
Jay Fishman
"You are an amazing mentor Karen… You guided me to right where I needed to be. Now that's a dream mentor!
Thank you!!
Patti
A talk show host brought up this quote today and I thought it was very appropriate for our group. "Inspiration without Information leads to Frustration". Karen has provided us with a way to make informed decisions in our creative process and helped to lessen the frustration from trying to go it alone. Thanks Karen!
Mary Beth Hile
Karen Sasine is the the most outstanding business coach I've ever encountered! Every single time that I work with her, I feel inspired with specific action steps to move forward. Karen has the unique ability to not only ask open ended questions, but the RIGHT questions. She listens intently and quickly figures out where I'm stuck. Sometimes I don't even know I'm stuck, but then she'll ask me what my goals are and how I'm going to get there… (for doing whatever project I might be doing at the moment). Together we figure out actionable steps that are reachable and make total sense.
Karen holds me accountable to move my business forward, which I do! I'm so grateful for her talents. She is the best coach EVER!
Pam Bilfeld
I bought two pair of tweezers from you….I have a kazillion tweezers that I hate but yours are keepers….they actually work….I love them……… They are the bestest!
Linda Henckel Drinkhorn
As an artist with many ideas and not knowing where to start I recently contacted Karen when I was trying to figure out how to make progress on feeling healthier after a long illness, and also getting some art projects in the works.
I felt overwhelmed at where to begin. After my first phone call with Karen I felt I had a plan I could easily stick to.  Karen listened to what I wanted to accomplish and offered precise steps for me to work towards in a manageable way. She is a very good listener with ideas that really resonated with me. She is knowledgeable about making changes in my diet to attain more energy and balance. She then made sure I knew what it would take to work on and complete. Being able to complete a few things on my list has propelled me to keep working and completing tasks. She also told me I could ask questions and let her know I was working on my goals via messaging. I felt this accountability really helped me to stay on task. Having Karen offer some direction has kick started me towards accomplishing things I recently only thought about. Karen's art degree as well as health and coaching were evident in her knowledge to offer suggestions in a very professional way.
I highly recommend Karen for anyone looking to take your art to the next level and achieve art goals and feel healthier and more balanced.
Barb Arne
What I find so very amazing is not only how very talented some artists are but how very down-to-earth and genuine most are. A lot of them are already world famous and will go down in the books as some of the best mosaic artists of our time yet they still take time to acknowledge questions and posts, from other people regardless of your skill level! That says a lot about the person behind the art! Not only is their art beautiful they are beautiful and giving people! What your doing with this group Karen, is a perfect example of what I'm talking about! I can't thank you enough! Hugs!
Carla Drake
When I first met Karen, I knew there was something different about her. I had a feeling she would be someone that was going to push me to where I needed to be. She has the unique ability to be sensitive to a person's situation, yet does not take any excuses. We all have excuses of why we cannot do something; not enough time, not enough money etc. Karen recognizes this and does not allow excuses. She helps you organize and plan your goals and the action steps that are needed to meet them. She is one of the most organized people I know and has given me many tips of how to be efficient. In listening her coach others, I have noticed that she does not let them go on and on about their ideas without having them say when exactly they will implement them.
Karen has helped me see the big picture and asked "what is it going to take for you to get there?" She has held me accountable and responsible for my action steps.
I appreciate having Karen in my life and look forward to the road ahead!
Marie Dill